what exactly happens to a material before it is put under pressure? When innovation passes through a tube...
A one-of-a-kind laboratory
In collaboration with the Industrial Engineering Department of the University of Bologna, Technosilos has designed and built a pilot system for simulating and analyzing the pneumatic conveying of powders.
Plant "C" contains over 70m of piping equipped with instrumentation and devices to assess the values and dimensions that come into play within all forms of pneumatic transport, from dilute low-pressure to dense high-pressure phases.
The laboratory is equipped with TPsimWin 10 software, a FEM application for the simulation of pneumatic transport developed by the Industrial Engineering Department at the University of Bologna – and completely unique in the sector.
By processing experimental and non-experimental variables, the software is able to predict the speed of solids inside the pipe - and prevent blockages in the conveying system.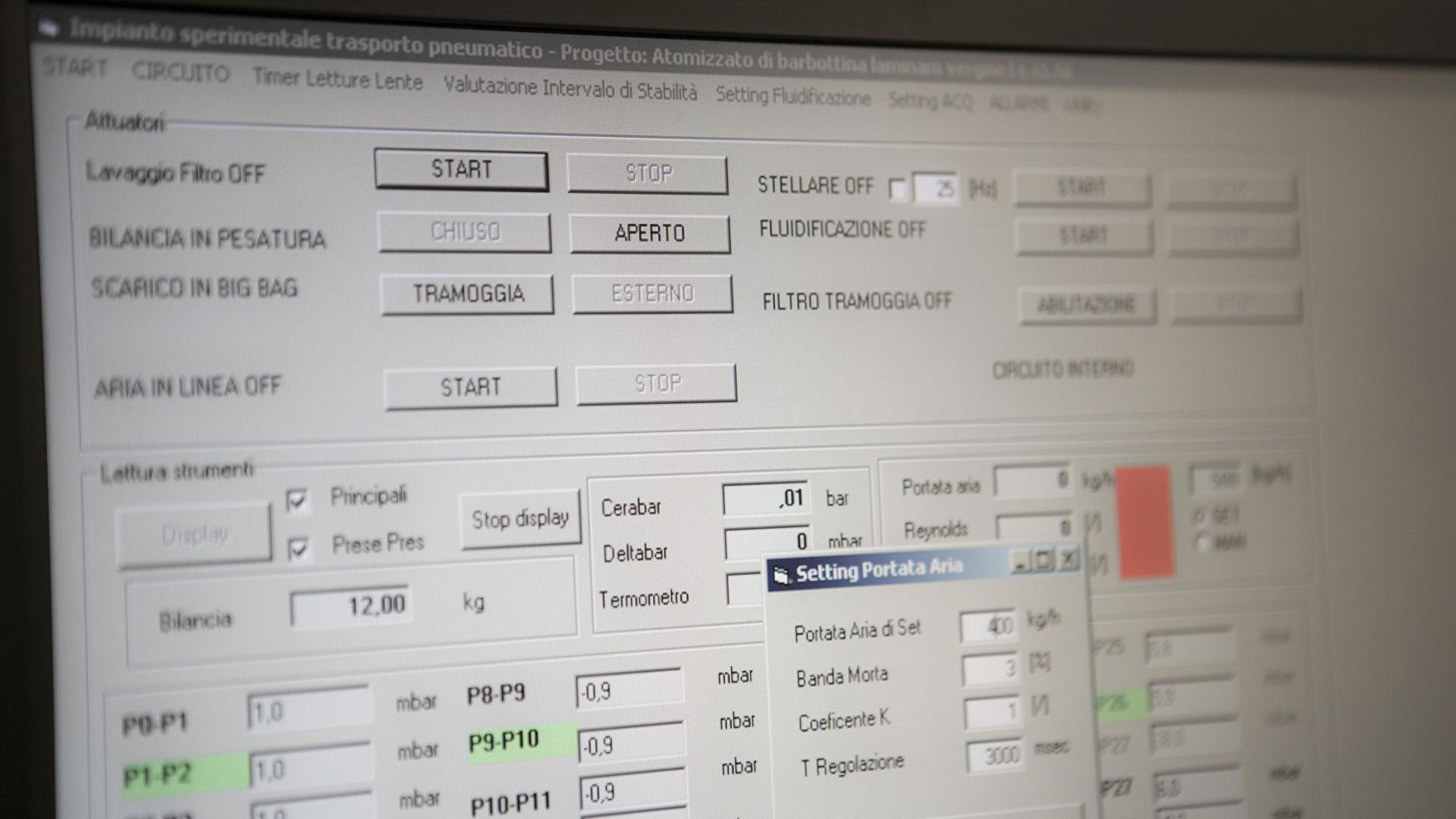 The laboratory's OCTAGON 2000 DIGITAL ENDECOTTS sieve shaker develops experimental granulometric curves for the powders being tested. Performing sieve analysis both before and after the transport phase allows the degradation of the transported raw material to be assessed. This phase is essential for industrial processes where the preservation of a powder's granulometry is crucial.
Finally, a Sartorius MA 150 moisture analyzer monitors water content in the transported powder. Measuring before and after the transport phase allows us to accurately quantify the exchange of water between the powder and the air used for transport. This control is essential for transported products that need to retain a set moisture content.
The Test Lab department has worked continuously since being established in 2014. It remains the only laboratory in the world for this type of specialist research.