Benefits
Light, hygienic and suitable for food storage.
Long lasting, completely recyclable.
Zero maintenance.
Controlled stock management.
Applications
External storage of bulk raw materials in powder or granule form for the food and chemical industries.
Suitable for pneumatic loading from a tanker truck or by a dedicated loading system.
Storage capacity from 5 to 500 m3.
Diameters made to measure.
Load capacity up to 3,0000 kg./h.
Storage of bulk density products up to 1.2 kg./dm3.
Completely hygienic with preservation of raw materials in compliance with food hygiene standards (EC Regulation 1935/2004).
Complies with the Atex Directive 94/9/EC.
Construction according to DIN 1055 standards and UNI ENV 1991-4 eurocode.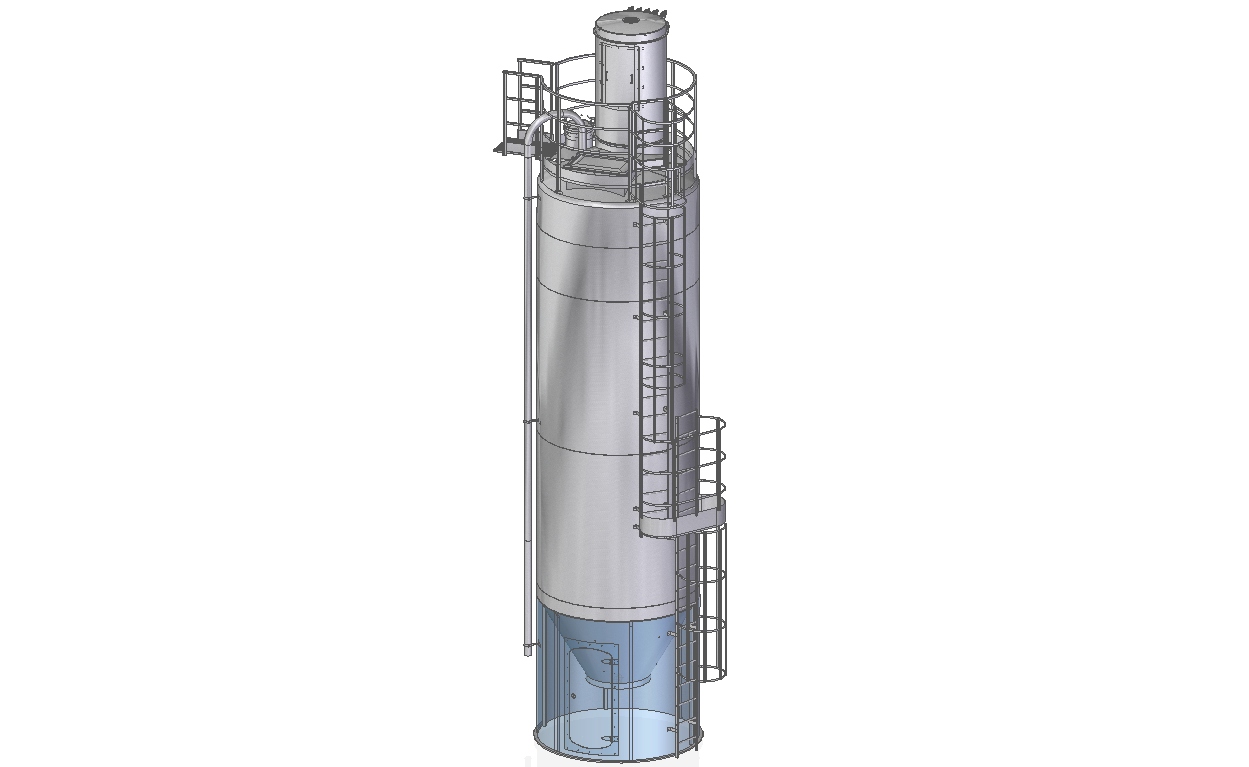 Pneumatic loading system from tanker trucks, bags or big bags.
Monitoring of the internal quantity by weighing cells and weight display.
Internal pressure control system.
Intrinsically safe package in compliance with the Atex 94/9/EC directive.
Single or multiple extraction.
Lump breaker.
Double wall insulation and dehumidification system.