WE HANDLE THE OILING AND DUSTING WITH SUGAR AND FLOUR. THIS IS A HAPPY STORY OF SMOOTH POST-KNEADING PHASES.
From a technical point of view, the particular nature of this type of system lies in the frequent need to manage the post-kneading phases, such as oiling and dusting with flour or sugar, of products which are already moulded or baked.
Technosilos' solutions handle the raw ingredients for the dough from when they are first received, either loose (silos), in big bags or in smaller sacks, all the way through to transfer via pneumatic systems to dosing for the composition of the final recipe.
We have been oiling, sugaring and baking perfection for forty years now.
Our sector-specific know-how allows us to guarantee automation not only of the main powdered ingredients - flour and sugar - but also of the minor ones too: baking soda, salt, yeast, milk protein, dextrose etc. as well as liquids such as glucose, chocolate, oil in heated circuits, and alcohol for soaking.
---
Soaking in a mixture of water and alcohol is fundamental for keeping the sponge moist after cooking. This solution is prepared by automatically feeding water, alcohol and sugar into a mixer.
A similar feed system is used for the ingredients used to prepare the creams and custards used for filling. In these types of systems, the most specific solutions involve the oiling of forms and dusting of the finished products with flour and sugar. As well as being fed directly by the flour and sugar silos, these systems incorporate the system designed specifically by Technosilos to recover any excess.
Automatic, intelligent management of ingredients eliminates waste.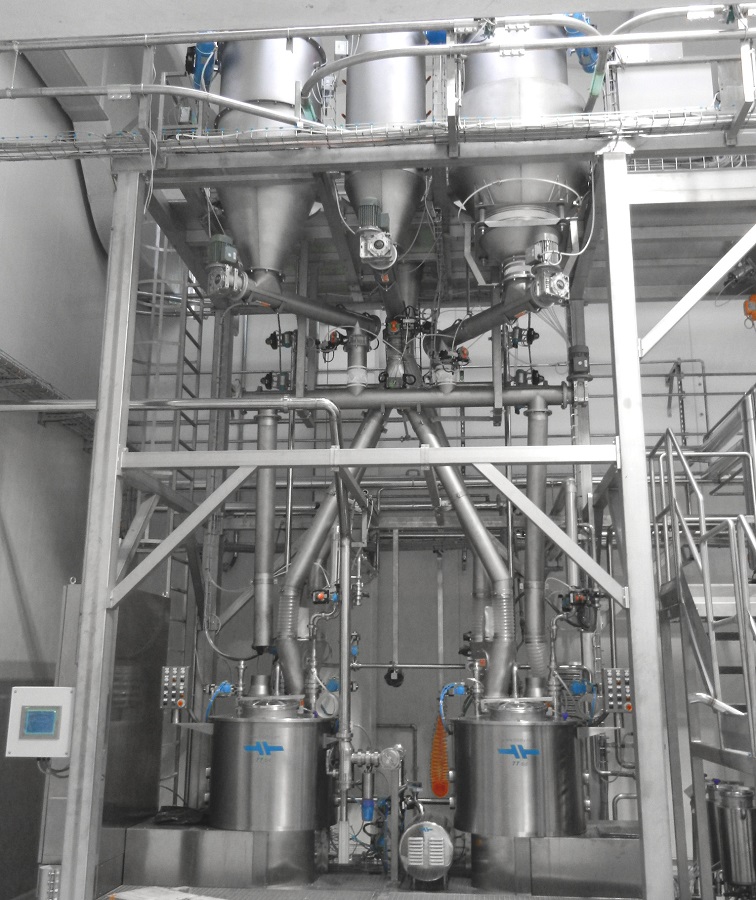 ---
There is always a space between the biscuits, sponge fingers, muffins or similar product. Ssugar inevitably falls through this space to be lost at the end of the conveyor belt.
A custom system positioned at the end of the conveyor, however, allows this flour or sugar to be recovered, sifted to clean out any crumbs or product residue, and sent back into the circuit. It is also possible to integrate recovery systems that dissolve the sugar in water and filter the liquid for even better results.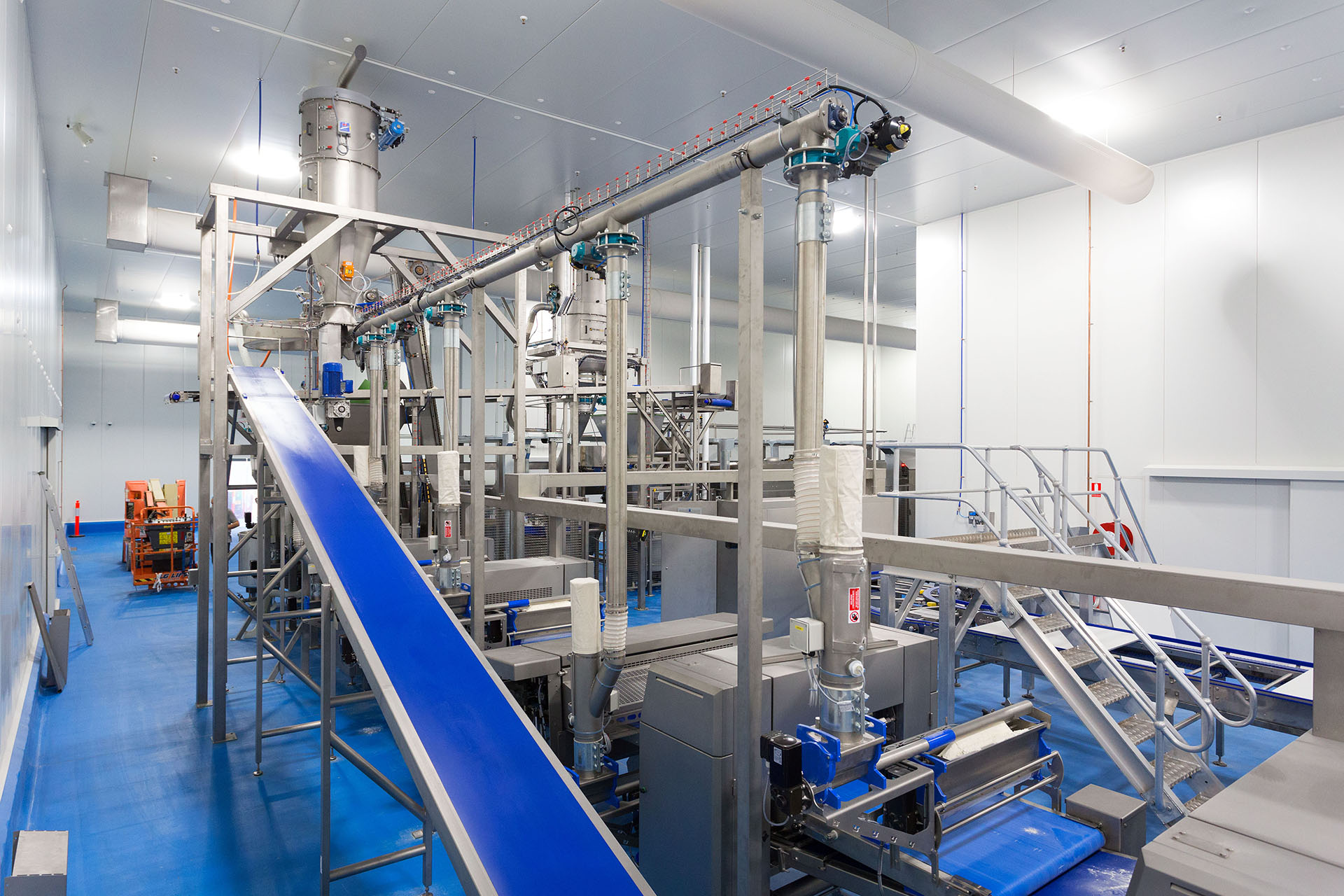 The automatic management of ingredients has a positive effect on various key aspects of production such as the labor costs, the intrinsic management of raw materials, reduction of wasted ingredients and recovery of rejects.